Are you in the middle of a Material Handling install, and in need of Customs Parts?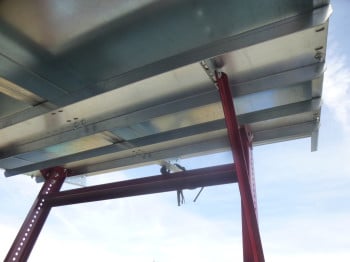 Ingalls Conveyors Fab Metal Shop is a full service shop equipped with Press Break , Welding (Tig, Mig), Band Saws, Sheers, and CNC Punches.
We have in house Auto CAD design and detailing of common Material Handling accessories such as:
Special floor Supports
Structures
Cat Walks
Slides
Chutes
Stair Cases
Cross Overs
Pans
Hoppers
Please call 1-800-826-4554 or email info@nullingallsconveyors.com to contact one of our engineering staff members about your specific metal fabrication & welding shop requirements.